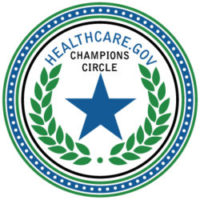 As your #1 South Carolina Obamacare Agent, we are pleased to announce that we recently received the honor of being a member of the Marketplace Circle of Champions! As one of the top South Carolina health insurance brokers, we are proud to be honored in this manner!
Check out the press release below!
If you need help getting enrolled during the 2017 Open Enrollment, just give us a call at 843-882-7062 to schedule an appointment! We are always happy to help!
Check out the press release by clicking here!