UPDATE: 10/26/2015 – CLICK HERE TO SEARCH THE UNITED HEALTHCARE COMPASS NETWORK IN SOUTH CAROLINA!
Good news for South Carolina residents! We have recently confirmed, based on filing information available from the South Carolina Department of Insurance, that UnitedHealthcare has filed to sell individual health insurance plans on the marketplace in South Carolina for 2016! In 2015, Unitedhealthcare offered plans in North Carolina utilizing the Compass network. Although we cannot confirm network or product details for 2016, based on filing information currently available, it would seem logical that South Carolina will see plan structures similar to our neighbors in North Carolina. We look forward to increased competition in the South Carolina health insurance marketplace for 2016!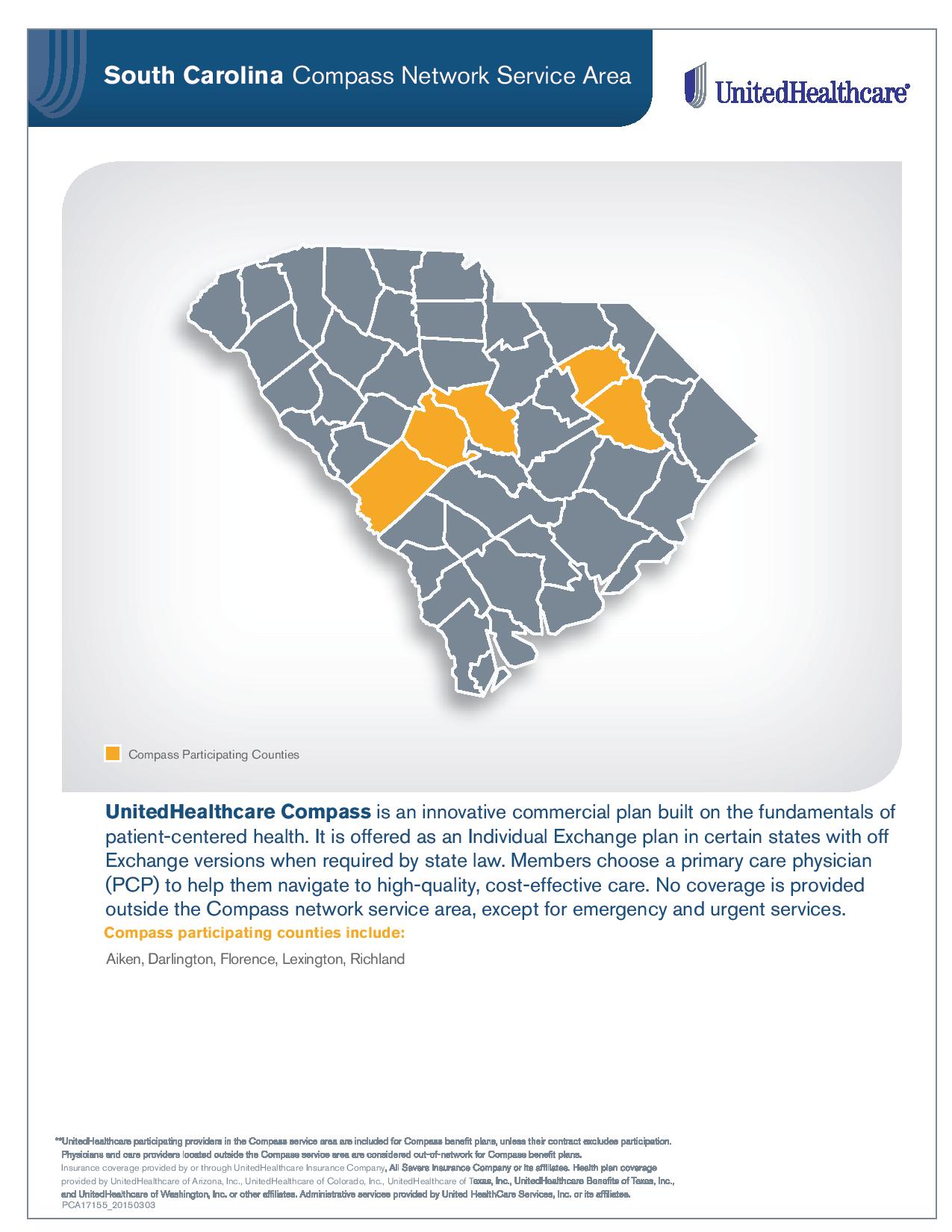 Stay tuned for additional information as it becomes available. www.SChealthconnector.org is your #1 source for South Carolina Obamacare information!
United HealthCare Compass – KEY FEATURES:
Customized, more focused network of care providers tailored for Compass members.
Find participating providers using our online provider directory.
Members are required to select a PCP.
The member's PCP must send electronic referrals for members to see a network specialist.
Standard prior authorization and notification requirements apply. For details, go to Advance Notification section of the administrative guide.
BENEFITS:
Compass has a limited network service area in certain states where coverage is available.
No coverage is provided outside the network service area, except for emergency and urgent services.