Many, if not most, of South Carolina's health insurance marketplace insurance carriers offer a web portal where users can manage their health insurance plan – these personalized portals may offer features such as bill pay, claims & EOB access, as well as additional information about your South Carolina marketplace plan. Scroll down for a list of ALL South Carolina marketplace health plan member portal web addresses!
Today, Bluechoice Healthplan of South Carolina announced an additional feature for My Health Toolkit – Bluechoice's member portal.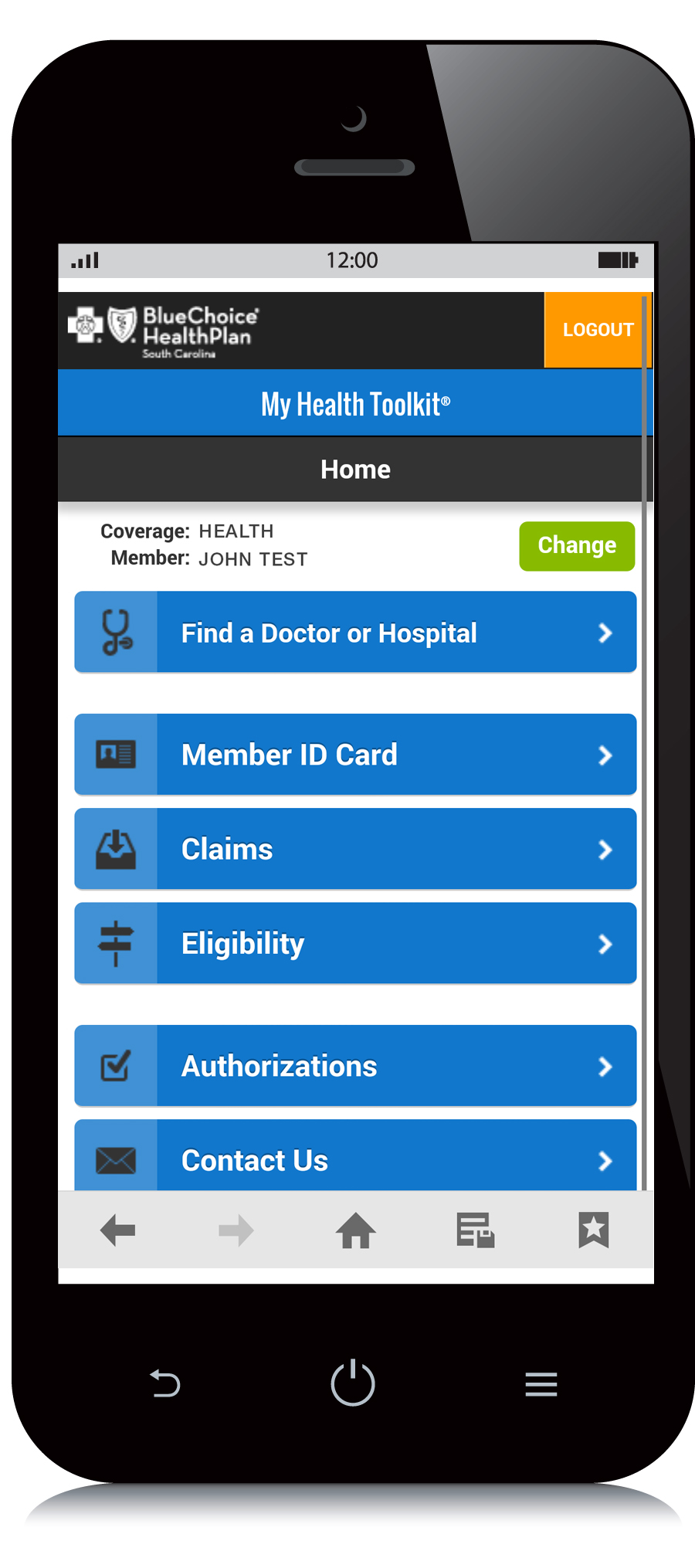 The Bluechoice My Health Toolkit allows members to access many helpful tools!
Per Bluechoice:
Within My Health Toolkit, members have access to all of the health plan information they need. Members can:
Access their member ID cards
Review eligibility for specific procedures
View deductible and out-of-pocket statuses
Contact Customer Service
Make informed decisions about prescription drugs by comparing costs and searching for generic or preferred-brand options
Find a network pharmacy
Access personal prescription drug histories
Access a mail-order pharmacy. Note: If a plan does not have pharmacy benefits, access to this section may be limited
Access their private personal health assessments to take steps toward better health.
South Carolina Marketplace Health Insurance member portals:
Assurant:
https://members.assuranthealth.com/Register/login.aspx/LoginToPortal
BlueCross Blueshield of SC:
https://www.southcarolinablues.com/web/nonsecure/sc/Member+Home/
Bluechoice of SC:
https://member.bluechoicesc.com/wps/portal/bcm/member/home
CoventryOne/Aetna:
https://member.cvty.com/memberPortalWeb/appmanager/memberPortal/member
Consumers Choice Health Plan:
https://cchpsc.softheon.com/Marketplace/MemberServices/MemberLogin.aspx